Charles "Chip" Read, Jr., MD is a professor of medicine and surgery at Georgetown University, vice chair of Inpatient Operations for the Department of Medicine, and director of Adult Critical Care at MedStar Georgetown University Hospital.
Dr. Read graduated from the University of Virginia in 1980, and after a year of teaching, Attended Georgetown University School of Medicine, and he subsequently stayed on to complete residency in Internal Medicine and Fellowship in Pulmonary and Critical Care Medicine. He helped build Georgetown's Interventional Pulmonary Program. .
His excellence in teaching has led to so many Golden Apple Awards, which honors faculty who have demonstrated exceptional qualities as an educator, that he has received Golden Orchard designation.
In addition, Read has received the Laurence Kyle award for excellence in house staff education, the Sol Katz Society Award for Teaching Excellence, the Kaiser Permanente Award for Exemplary Dedication to Medical Student Teaching, and induction into the MAGIS Society of Master Teachers in 2014.
In 2018, Dr. Read became the inaugural recipient of the Allan J. Goody, MD Endowed Professorship in Medical Education.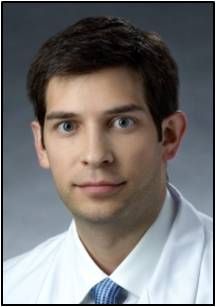 James Malatack, MD is the co-director of the Allan J. Goody Georgetown Internal Medicine bedside series, the Intern Morning Report co-director and an Assistant Professor of Medicine. Dr. Malatack is also the co-medical director of Patient Blood Management and Bloodless Medicine and Surgery Program. He received the Laurence Kyle award for excellence in house staff education.
Ernest Fischer, MD, is the other co-director of the Allan J. Goody Georgetown Internal Medicine bedside series. He is an Assistant Program Director of the Georgetown Internal Medicine Residency and an Associate Professor of Medicine. In addition, he develops curriculum within the medicine residency, and teaches point of care ultrasound. He has received the Laurence Kyle award for excellence in house staff education and the Outstanding Visit Award for excellence in teaching the art and science of medicine,